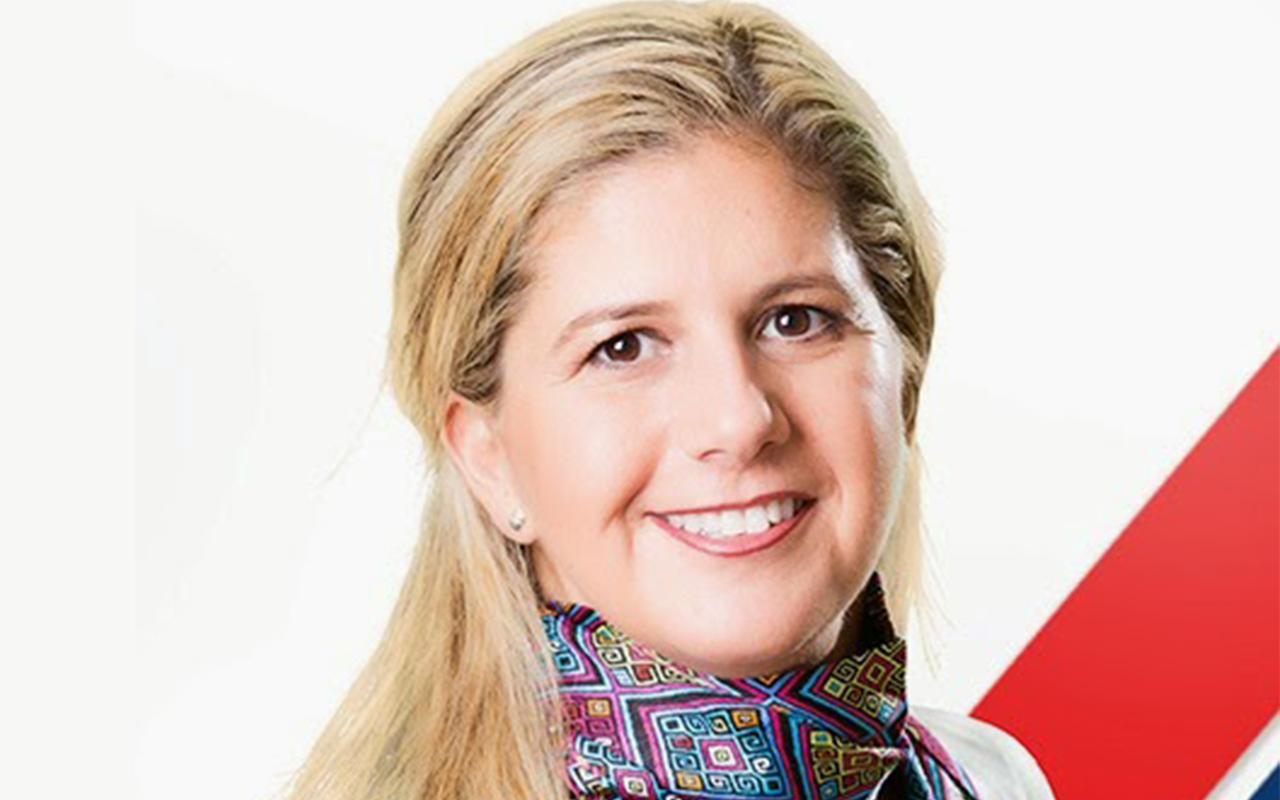 Credits: Martha Herrera
Martha Herrera González (LEI '89) is part of the first graduating class of UDEM's undergraduate degree program in International Studies, from which she graduated with honors. Today, Martha is a professional of national and international renown in the field of business social responsibility and sustainability.
Throughout her career, she has led some programs that have benefitted more than 6.8 Mexicans and she has transferred them to other parts of the world. Moreover, those programs have received recognition and awards by the United Nations (UN), HABITAT, the Organization of American States (OAS), the OEA), the Inter-American Development Bank (IDB), the Mexican Center for Philanthropy el Banco Inter- Americano de Desarrollo (BID), the Mexican Center for Philanthropy (CEMEFI) and the Confederation of Industrial Chambers (CONCAMIN), to name a few, as they are social programs and businesses aimed to relieve multidimensional poverty and further the empowerment of women and young people.
Furthermore, Martha is a member of several executive boards of civil society organizations at the national and international level, such as Pacto Mundial México (the Mexico World Pact), Unión Social de Empresarios Mexicanos (USEM Monterrey), UN- HABITAT World Urban Forum, CEMEFI, Fundación AXTEL (the AXTEL Foundation), el Centro de Integración Ciudadana (CIC – The Center for Citizen Integration), the United Nations Office for Disaster Risk Reduction (UNIDSR), Desarrollo Comunitario A.C., Habitat for Humanity Friends, Reforestamos México, Editorial Boards of Grupo Reforma, Red SumaRSE, and the Advisory Board for social value programs of Grupo Salinas. She also participates in the ESR (Entrepreneurial Social Responsibility) committees of CEMEFI and the National USEM.
Currently, she is the president of the Mexico Node of RedEAmérica and of Nuevas Oportunidades de Empleo (New Job Opportunities – NEO N.L:, a multisector alliance for the employability of young people in Latin America). She is also a member of the Nuevo León Council for Strategic Planning for the 2014-2019 term.
For five years, she has been chosen as one of Mexico's Most Powerful Women in business by Grupo Expansión, one of the 10 most important women in the field of social responsibility by CEMEFI, one of the 10 most important women in the Construction Industry in Mexico according to Obras Magazine, as well as Woman Executive of the year in Social Responsibility issues by Mundo Ejecutivo Magazine.
She was featured on the cover of Payers Magazine as one of five leaders in their 40s, and on the cover of PRO Magazine for her leadership in the field of social development. In 2014, she was recognized as one of UDEM's 45 success stories at the university's 45 th anniversary. She has also presented CEMEX's social and inclusive business strategy at the World Economic Forum in Davos, Switzerland.
Martha has acquired extensive international education and training in politics, business, and social responsibility, as well as vast professional experience both in the public sector and in the private sector. She has never stopped training and acquiring new knowledge, challenges, and projects. She won a scholarship to pursue a master's degree in Political Science with a specialty in Comparative Politics of Developing Countries at McGill University, Montreal, in Canada. Subsequently, Grupo Expansion recognized her as one of Mexico's promises for the future and she received a scholarship to do a Multinational MBA program with dual degrees from the Universidad Adolfo Ibáñez, Miami, and Deusto School of Business, Bilbao, in Spain.
She has pursued other graduate level studies, such as: The Executive Program in International Business from Stanford University, USA, INSEAD in France, and the Tecnológico de Monterrey, in Mexico.
She joined the CEMEX team 20 years ago and she currently holds the position of Director of Global Social Responsibility. She is also the Director of the CEMEX-TEC de Monterrey Center for the Development of Sustainable Communities.
She has always been true to herself in the decisions she has made and in what she has done. She has set ambitious goals to develop, taking into account innovations in the programs and initiatives that she encourages and promotes.
Outstanding among her many virtues are patience, generosity, perseverance, and the ability to see opportunity in a weakness. Martha distinguishes herself as a promoter of change. At present, she is the leader of a team of people committed to improving the quality of life of communities. Undoubtedly, she is an example of a good global citizen.