Faculty members distinguished for their work in teaching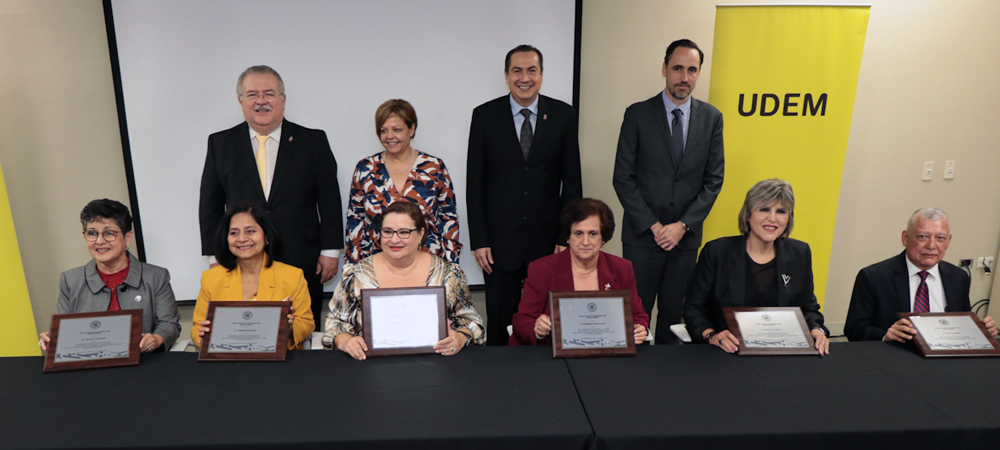 Credits: UDEM File
Six Universidad de Monterrey faculty members were awarded the title Professor Emeritus. One of them was Dr. María Gloria Carbajal Rascón, from the School of Education and Humanities.
"Thank you for this award. I am immensely grateful for participating in this wonderful educational project," said professor Carbajal Rascón, who holds three master's degrees and a doctorate.
The professors received a plaque in recognition of the work they have carried out in the fields of teaching and research for 25 years or more and for being part of the UDEM community for at least ten years.
The awards were presented by Carlos Basurto Meza, Vice President for Higher Education; Eduardo García Luna, Vice President for Health Sciences; Susana Cuilty Siller, Vice President for High School Education, and Carlos García González, Vice President for Art, Architecture, and Design.