What is Drivers of Change?
Drivers of Change is an 8-semester, interdisciplinary, international collaboration program focused on service and academic development.
You will carry out two high-impact social projects in direct collaboration with different national and international communities. You will be accompanied by your director, your mentor, and a peer guide.
Become a Driver
You can apply to the program if you are enrolled in your first or second semester of any undergraduate degree program at the Universidad de Monterrey.

1. Postúlate
Completa el formato en línea con tu Correo UDEM y anexa los siguientes documentos:
Curriculum vitae.​​​
Carta de motivación.
Evidencias de tu labor social (fotos, vídeos, diplomas, etc.).
Mínimo dos cartas de recomendación (no familiares).

2. Entrevistas
Asiste a entrevistas con el mentor y otros Drivers.

3. Realiza pruebas psicométricas
Te las haremos llegar conforme avances en el proceso.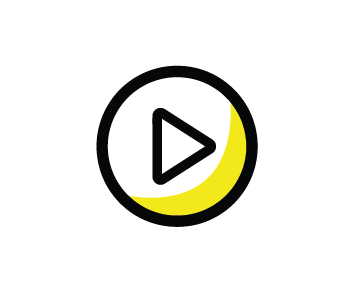 4. Envíanos un video
Presentación personal (Nombre, edad, carrera y un random fact)
¿Qué te como persona?
¿Cuál es tu mayor sueño? y ¿Qué estas haciendo para lograrlo?
Si tuvieras una empresa ¿cuál sería? y ¿cómo la realizarías?
¿Qué le puedes brindar a la generación que nadie más lo puede dar?
 
Duración máxima de 2:30 minutos.
Important dates
Call for applications opens: August 5, 2019
Call for applications closes: September 20, 2019
Interviews: October 15 to 23, 2019
Meeting of the Board for selection: October 17, 2019
Announcement of selected candidates: October 21 to 25, 2019
Work sessions:
November 1 and 2, 2019
November 9, 2019
November 24, 2019
December 1, 2019
Academic courses with a social focus.
International-level network of social enterprisers.
Social projects to be developed (national and international).
Profile of a Driver
By the end of the program, you will have developed the following knowledge:
Social and philosophical perspective.
Research methodologies.
Advanced writing tools
Sustainability.
Organizational development techniques based on a sense of humanism.
Administration and finances of social projects.
Creation of social projects and applied research projects.
Project evaluation.
Topics with an international focus.
Current national and international problems and the development of solutions to those problems.
General culture and languages.
Upon completing the program, you will have developed the following competencies:
You will acquire the 10 competencies for the workforce of the future, as proposed by the Institute for the Future (IFTF) (cross cultural competency, new media literacy, design mindset, cognitive load management, virtual collaboration, social intelligence, novel and adaptive thinking, sense making, computational thinking, and trans-disciplinarity).
By the end of the program, you will have developed the following skills:
Promoter of financial aid.
A mediator and collaborator.
Creative.
A detector of the community's needs.
Good at analyzing, synthetizing, and solving problems.
Capable of making decisions.
Capable of developing knowledge in various academic areas.
Capable of handling simultaneous projects.
Trained in the six drivers of change (superstructured organizations, a globally-connected world, the rise of smart machines and systems, the consolidation of a computational world, extreme longevity, new media ecology).
By the end of the program, you will have developed the following attitudes:
Integrity.
Helpful.
Critical thinking.
Socially responsible.
Intercultural.
Interdisciplinary.
Proactivity.
Enabled for life-long learning.
A global citizen with a spirit of service.
Emotional intelligence.