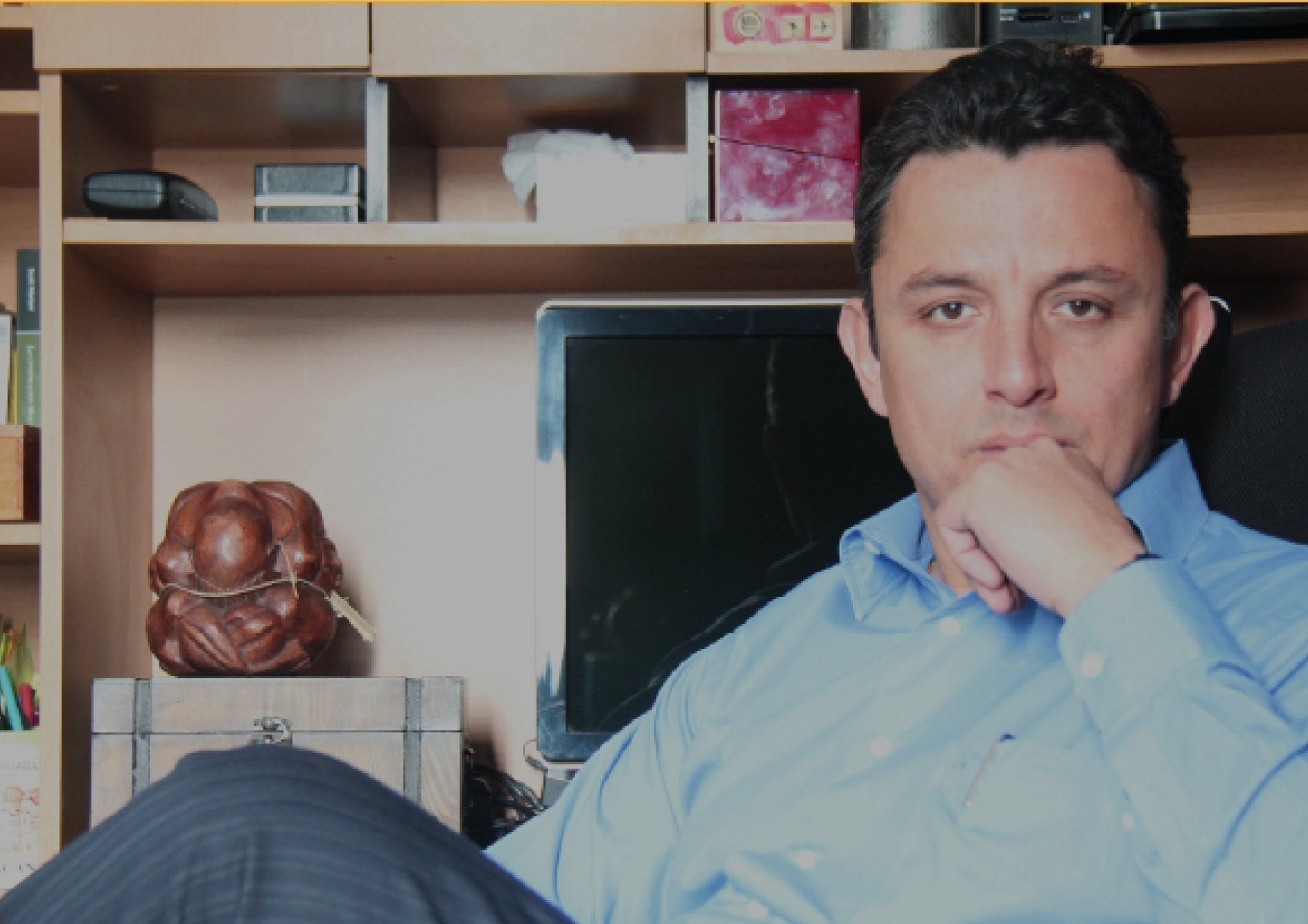 Credits: UDEM File
Raúl García Rodríguez, a graduate of the undergraduate program in Computer Technology Engineering, won the Beatriz Espejo National Tale Prize, a contest entered by 264 literary works from all over the country. "The tale is about the kidnapping of a person, but from the particular point of view of the abducted, what he is feeling in those moments, his anguish, his anger, his helplessness. All of this makes him reflect on what's behind the violence he is suffering," Raúl told us about the story he developed, based on the experience two of his friends had when they were kidnapped.
Literature in all its forms is my passion. I also enjoy my work as an engineer a lot. Besides, I love scuba diving and, in general, all extreme sports and being in touch with nature. I am passionate about reading, and about writing, of course. Literature is something that is always present in my life," he said.
Our ExaUDEM writes for pleasure, as a form of catharsis, prompted by a need he feels to express what he sees, what he experiences, and of course, what he imagines. "Human beings inspire me, with all of their facets and rough edges, their peoples, their customs, their achievements, their contradictions, and above all, their fears," he commented.
Raúl considers himself a regular person, with dreams and aspirations. Someone who is constantly seeking growth, fighting to have a better country and a better world for his children. Raúl has published tales and poems he has authored, in e-magazines in Spain, Colombia, Chile, and Mexico.
"I always try to be a better person. I believe that excellence in the professional sphere lies in being in a constant process to change and improve, with an infinite goal which, by definition, is never reached but which you are headed for. And so, you can evaluate whether you are making headway or not." Our ExaUDEM conclude.