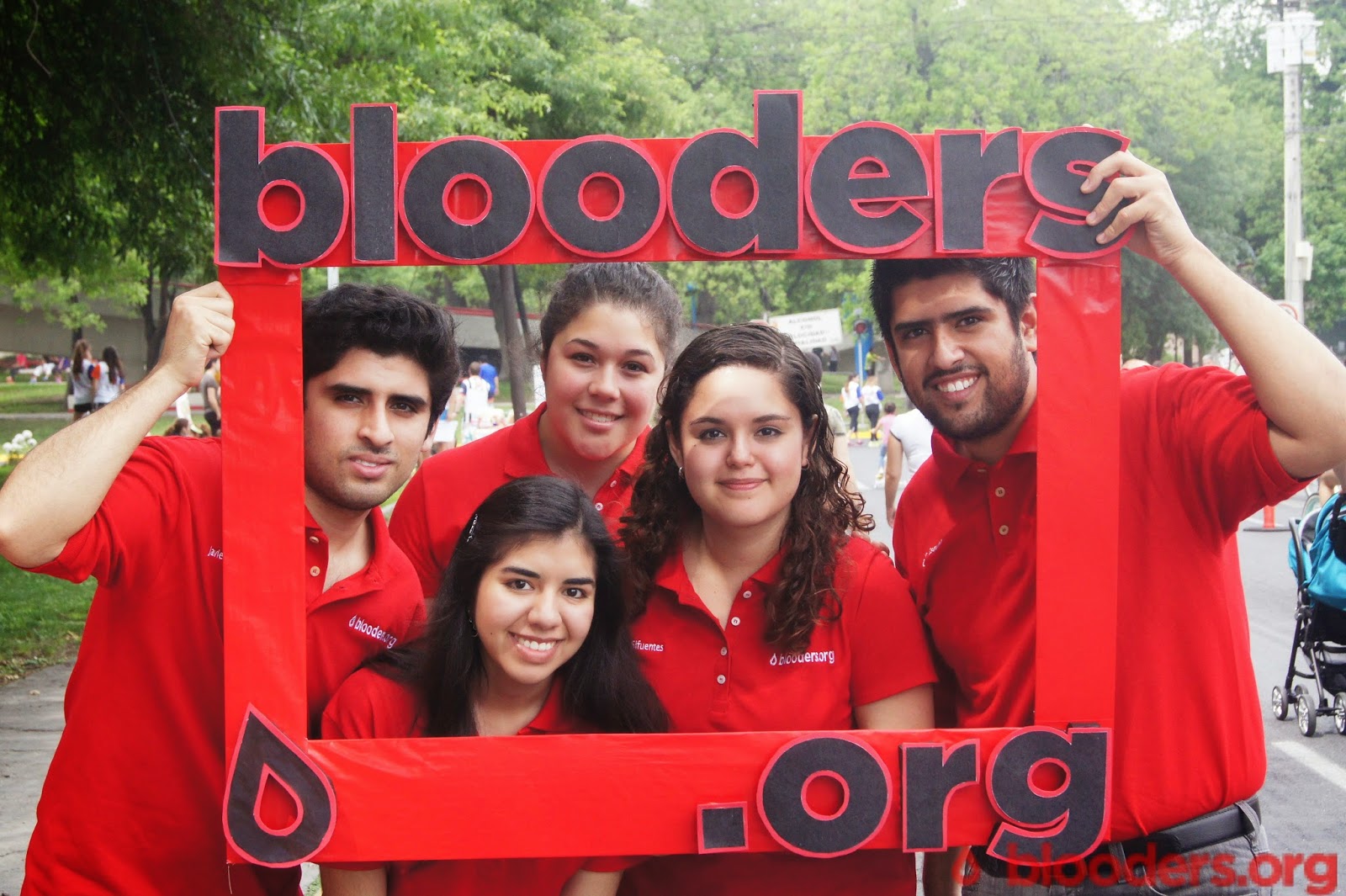 Credits: UDEM File
The Esquivel Téllez brothers started "Blooders" five years ago. It is a movement which aims to change the way in which the people of Nuevo León regard altruistic (voluntary) blood donation.
César Esquivel, a graduate of the undergraduate program in Biotechnology Engineering and the master's degree program in Hospital and Health Services Management, loves solving problems in the health sector. Javier Esquivel, a graduate of the undergraduate degree program in Computer Technology Engineering is really fond of Information technologies and enterprising, so that creating Blooders.org came as a logical next step.
César told us how he became aware of this issue when he heard that the wife of one of his suppliers, with whom he worked frequently, was struggling to get the blood donations that she needed because all of her family had already donated.
Our objective was to create an association with low operation costs and which could make an impact in the shortest time possible. And so, doing research on the problem of low blood donation in Mexico, we decided to put the idea into action," he explained.
Now, with more than 100 campaigns of people needing blood published in "Blooders", they already have their own app, which allows them to measure the impact of the campaigns on society.
The decision to create an app goes hand in hand with the fact that the target market is mostly made up of young university students, since they are healthy, and they are keen on changing the world.
31-year-old César is currently the president of Blooders.org and the Administrative Director of "Trébol – Despacho Biomédico", a Biomedical Technology consultancy company. For his part, 27-year-old Javier had the opportunity to start Twitt2go, a company to order food through Twitter, while pursuing his undergraduate degree. Thanks to twitt2go, he entered an entrepreneurship acceleration program with Naranya Labs, where he received 20 thousand dollars in cash and 20 thousand dollars in kind as seed capital, as well as counsel from many national and international mentors.
Thanks to "Blooders", both of them have earned international recognition. The association received an award at Ashoka's "Making More Health" competition. They also were finalists at the applications contests organized by the state's software cluster. Furthermore, Javier was chosen by the Secretariat of Foreign Affairs and ANUIES to participate in the Young Enterprisers Program in Silicon Valley.
Additionally, both brothers were recognized in 2014 as one of the Top 100 enterprising promises of northeast Mexico, at Tec de Monterrey's INCMty.
Their plans for the future include launching a pilot program with three local hospitals and one hospital in Mexico City to evaluate a new proposal and change the user's experience when donating blood.
César, an ExaUDEM since high school, told us that he loves the UDEM atmosphere and that he is proud to be yellow (UDEM's color). He adds to this the fact that his father works at UDEM, so that he is passionate about continuing to work and starting to teach at his alma mater. Javier is very proud to be part of an institution that has a very high academic level and always supports its students to forge ahead.