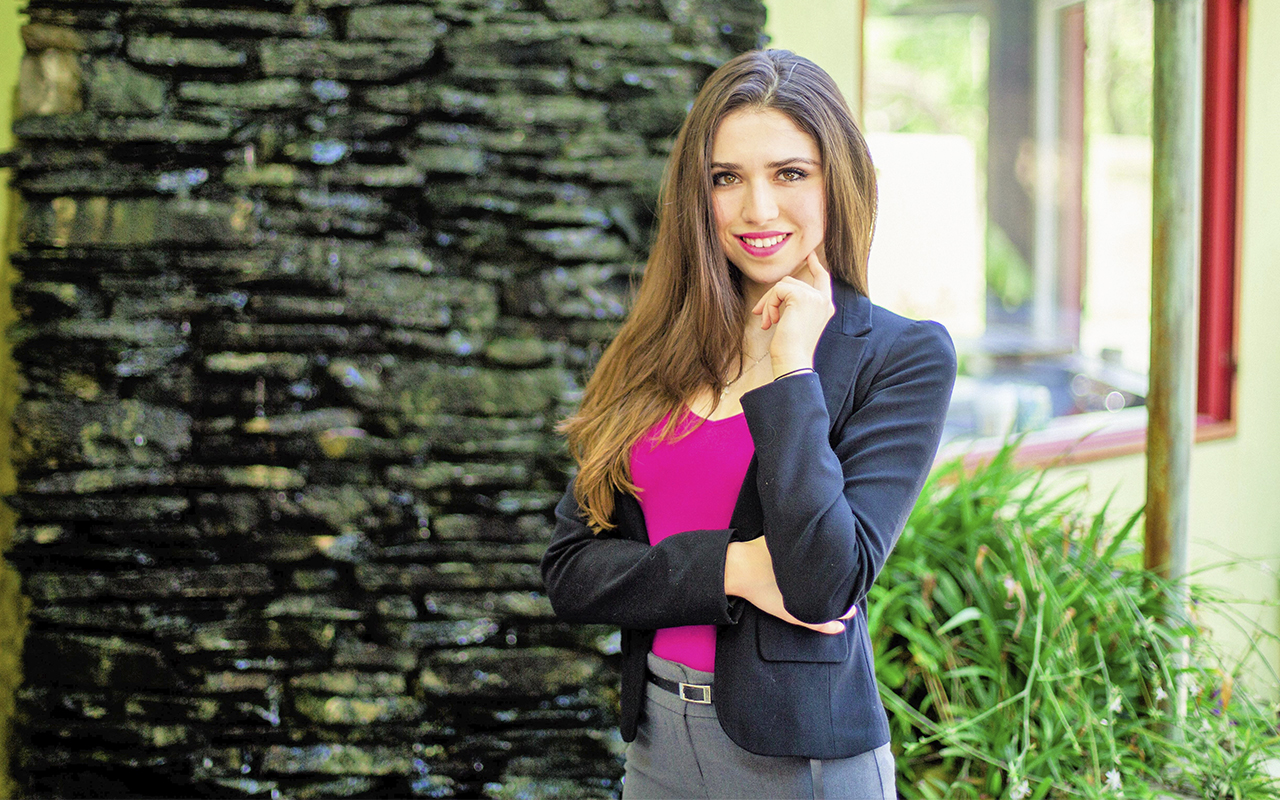 Credits: Archivo UDEM
I am very proud to be an alumna of the Universidad de Monterrey undergraduate degree program in Nutrition. During my course of study, I gradually discovered that I was really passionate about nutrition. Thanks to my excellent teachers and my parents, I was able to graduate Magna Cum Laude. The program taught me about the different fields that a Nutrition major must be knowledgeable in. Thanks to this knowledge, I have worked in various areas, such as private practice, designing and creating healthy dishes for a food company, assessing the quality and quantity of nutrients in the dishes at company cafeterias, assessing the nutrition table, and the marketing of various products.
UDEM's degree program in Nutrition taught me not to be afraid to step out of my comfort zone. In time, you learn that this helps you become a better professional. For instance, I became president of the "Health, Nutrition, and Life – SANUVI" student group, a group that my friends (now my colleagues) and I formed in 2012 with the purpose of transmitting new knowledge on nutrition to other classes of the same degree program in Nutrition and to students of other programs. We even organized a series of lectures on relevant nutrition-related topics.
I currently run a private practice with a focus on "changing habits", using an interactive online platform. Therefore, my largest market segment is young people or millennials. I teach them how to change their habits in order to improve their health and prevent chronic-degenerative diseases in the long run. Besides running my practice, I also write on my favorite topic: Nutrition. That is why I have a blog where I write articles on leading-edge topics on nutrition and easy, healthy cooking recipes. I am also a nutrition columnist with two newspapers: Hera Líder of Nuevo Laredo and the Laredo Daily News.
My goal is to always get across to my patients and to the people who read me that to be healthy you do not need to count the calories of everything you eat, nor buy expensive ingredients or be a cookery expert. You just need to include good habits in your lifestyle.