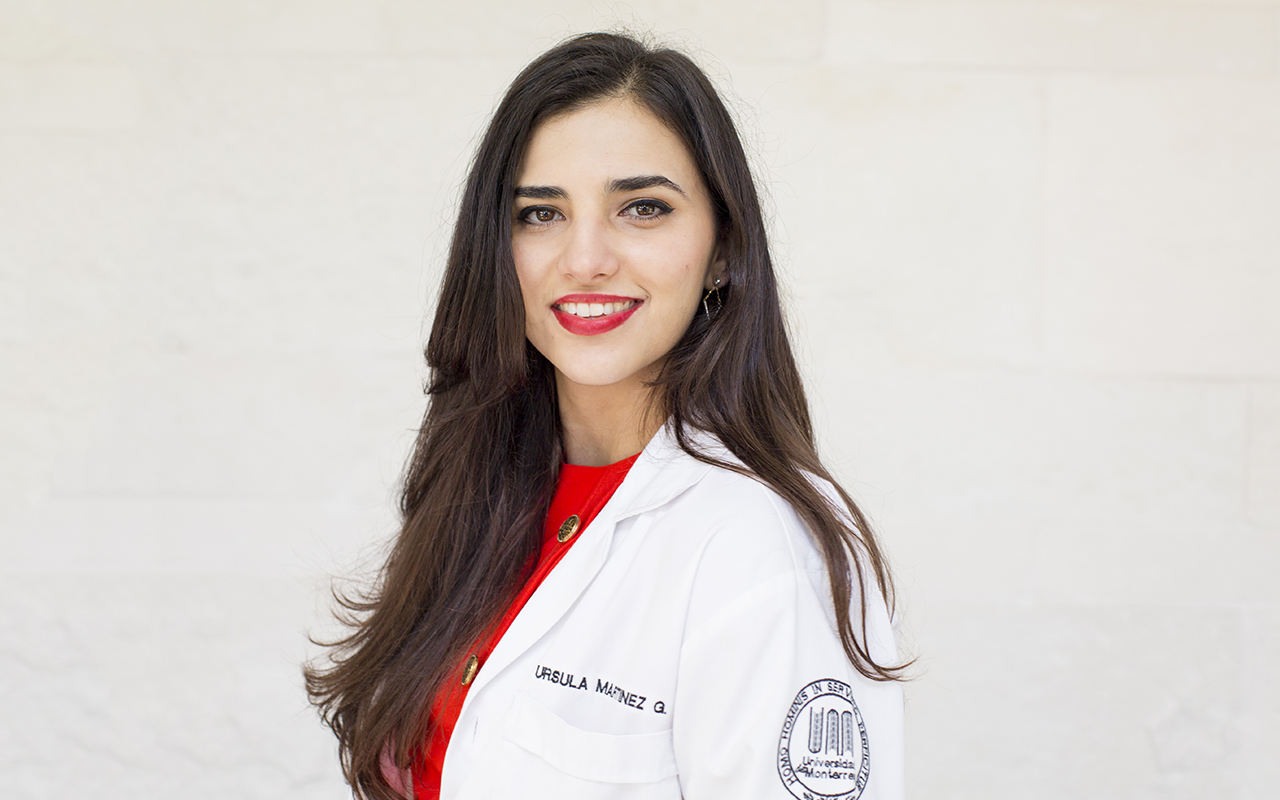 Credits: Archivo UDEM
I still remember the first day I went to the UDEM campus as a student of the undergraduate degree program in Nutrition. I was seventeen years old and was experiencing mixed feelings: fear and courage, insecurity and the desire to get ahead, all those feelings inspired by the uncertainty of starting my university studies at a great school such as UDEM.
Five years later, I am sitting in front of a microscope at the molecular biology lab of the Universidad de Barcelona, pursuing a doctorate whose aim is to participate in the development and understanding of innovative molecular and nutritional therapies to treat metabolic diseases that afflict our society nowadays, as well as new therapies that imply the development of diets which allow us to modify gene expression and increase hormonal activity in order to improve lipid profile, insulin sensitivity, and enable weight loss. All of this in order to improve obesity condition and its related pathologies.
During my university life, I had the opportunity to work in the field of clinical nutrition and in research, which allowed me to acquire vast experience that largely defined my professional future. Moreover, during my university education I had access to the honors program in leadership and social impact, which develops a sense of social conscience in you and encourages you to constantly reflect and generate solutions on the world around us. Bur, above all, at UDEM I learned to think outside the box. I learned not to put up barriers, either mental or territorial. I received an education that opens doors and breaks limits, and education that provides answers and grants sense.