Expertos dialogan sobre populismo y democracia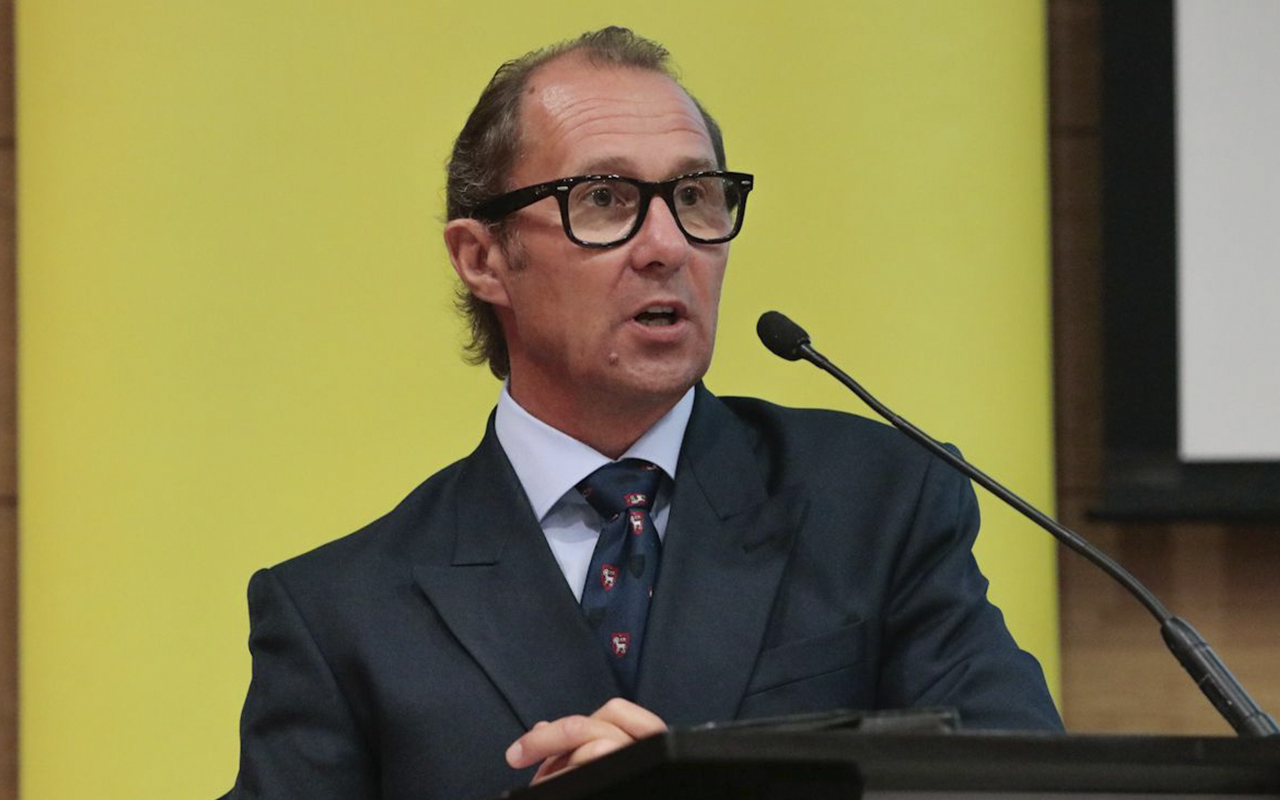 Credits: archivo UDEM
El RISING Global Peace Forum hizo de la Universidad de Monterrey su plataforma para hablar y analizar el tema de la paz, la democracia y las causas y consecuencias de conflictos políticos, para así encaminarse hacia un futuro libre de estas crisis.
Esta primera edición en México, organizada con la ayuda del Centro de Investigación y Docencia Económica (CIDE), contó con la presencia de expertos de la UDEM y de la Conventry University, además de que el CIDE también estuvo representado. 
El foro comenzó con la plática de "Populism and direct democracy", en la que Matt Qvortrup, doctor en Ciencia Política, expuso que las rupturas democráticas se repiten a lo largo de la historia y casi siempre siguen el mismo patrón. 
"Si se quiere desmantelar una democracia no se tiene que hacer necesariamente con un golpe de Estado; se desmantelan poco a poco, algo a lo que me he referido como la 'muerte por mil cortes'", explicó Qvortrup. 
El profesor de Conventry University comparó que en varios países latinoamericanos, así como europeos, esta tendencia se ha podido apreciar en la ruptura de los gobiernos democráticos. Sin embargo, agregó que un futuro democrático estable podría ser alcanzado si se siguiera el ejemplo de Uruguay. 
"Tienen un sistema en el que la gente puede demandar cosas… Creo que en la democracia directa, debemos permitirle a la gente que se haga responsable de sus propios políticos, es la única manera de hacer democracia ", dijo.
Esta ponencia fue seguida por el panel "Participación política y social en América Latina", en el que participaron Claire Wright, profesora de Ciencias Sociales de la UDEM; Carlos Bravo, profesor del CIDE; y Gerardo Maldonado, profesor del CIDE. Mientras que Henio Hoyo, también profesor del CIDE y antes profesor de planta de la UDEM fue el moderador.
En este espacio se discutieron las ventajas y las áreas de oportunidad de la consulta previa, el rol de los medios de comunicación en la ruptura de la democracia y ejemplos de populismo modernos. 
El RISING Global Peace Forum está basado en Coventry, Ciudad de la Paz y de la Reconciliación, en el Reino Unido. Es liderado por el Centre for Trust Peace and Social Relations de la Coventry University. Este Foro Mundial sobre Paz comenzó desde el año 2015 y se han realizado eventos en Estados Unidos de América, Irlanda del Norte, Colombia.