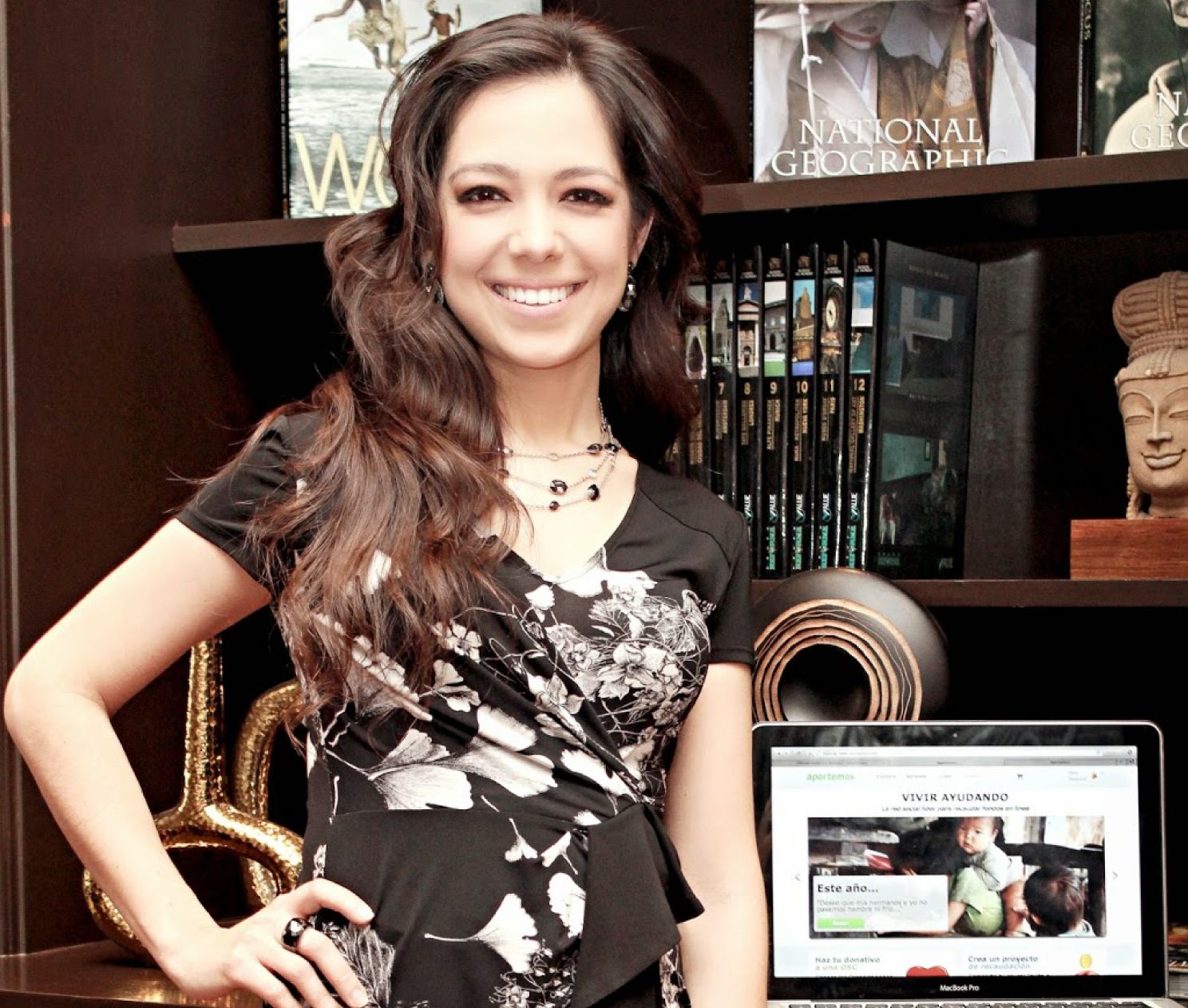 Credits: UDEM File
Deyanira Delgado Vallejo, a graduate of the undergraduate program in Industrial and Systems Engineering is the Co-founder and Director of Aportemos.com and she was distinguished in the 2014 ExaUDEM Success Stories event.
"I am an enterprising person. I work with my husband as a team since we got married in 2006. We created Alianza Monetaria, a company that offered microcredits to company workers and we managed the payroll deductions. However, in 2010 we had to stop providing this service because of the serious social crisis that the city was experiencing, and which made it difficult to operate our business."
The violence, security issues, social injustice, and lack of support to civil society organizations motivated them to start from scratch and create a platform where, in addition to applying their professional experience, they would be able to promote the active participation of people and companies in civil society causes, and forge a culture of solidarity and donation in Mexico.
"We decided to create a tool that would facilitate the administration of micro donations to civil organizations, which would provide equal opportunities for the communication of the causes and for the creation of massive fundraising projects online, a space where people wishing to help can know who needs help, as well as where, when, and how much help is needed," our ExaUDEM stated.
It was on July 1, 2013 when her dream became true as www.aportemos.com opened to the public. It is a Crowdfunding Social Network created around three axes: people, organizations, and companies, which work jointly to promote a culture of enterprising, solidarity, and donation, using technology in a creative way in which everyone wins to communicate projects and process donations on line in a quick and efficient manner.
Aportemos.com offers real motivation to help as it presents win-win strategies. "Anywhere in the world, a company's typical activities and people's everyday-life activities now represent an opportunity to help. Thus, through our project we give them assistance to become volunteer fundraisers on behalf of causes which they are passionate about," Deyanira told us.
By providing more sources of support to civil organizations, they are helping to address society's needs, giving its members education and medical assistance, teaching them skills so they can get jobs, developing self-sustaining communities and facilitating profitable social enterprising in which people and companies can carry out their professional activities while at the same time doing good for the community.
When creating this platform, they were always aware of the fact that they were challenging the status quo of fundraising because in countries like Mexico there was no culture of donation, much less online donation, so that the road traveled has been long. Nevertheless, they have always been motivated by having a tool that helps people, organizations, and companies, which leads society to adopt a "live-to-help" philosophy."
"What I propose through aportemos.com goes hand-in-hand with the beautiful moto of my alma mater "Man is Perfected in the Service of Man." I totally believe this, and I am convinced that it can be fulfilled with this project.